Confirmed Partners for 2021
Lead Partner:
Boston Analytical is a cGMP compliant, FDA/DEA registered, ISO/IEC-17025:2005 accredited world class pharmaceutical testing laboratory. We provide identity, purity, and potency analyses necessary to characterize microbiome products and we have a proven track record on a variety of Microbiome programs including Spore Fraction and Defined Drug Product manufacturing processes. Boston Analytical employs LabWare Inc.'s™ LIMS and ELN software to help ensure on-time and accurate results.

Expertise Partner:
Arranta Bio is a contract development and manufacturing organization (CDMO) specifically established to focus on serving companies seeking to develop and commercialize therapies targeting the human microbiome. With a ten-year legacy as Captozyme, Arranta's has a proven track record with 125 species in process development and contract manufacturing of live biopharmaceuticals, and provides the resources necessary to help clients to deliver promising new microbiome therapies to meet the needs of patients.

Expertise Partner:
Bacthera, a CDMO located in Switzerland and Denmark, was founded to enable the Live Biotherapeutic Industry realize the therapeutic value of LBP's. We do so by supporting our customers with microbiology know-how, process expertise and industry changing innovation from pre-clinical to commercialization, from start-up to multinational pharma company, with best-in-class process technologies, strictly anaerobic strain handling and experienced staff. In sum, Bacthera actively work to de-risk the growing LBP industry with frictionless CMC development services and manufacturing solutions.

Expertise Partner:
Biofortis is a CRO part of Merieux Nutrisciences Group that specializes in the design and conduct of experimental, pre-clinical, and Clinical Research projects for Health.
With nearly 20 years of clinical expertise, Biofortis conducted more than 500 projects to evaluate the efficacy, safety and tolerance of your products.
With 10 years of experience in multiple microbiome studies, Biofortis is the only integrated microbiome services provider with its own in-house metagenomics platform and dedicated web application for microbiome data exploration, EasyBioM. Biofortis has high performance resources and tools for metagenomic analysis and biology to meet the major health challenges in the microbiota field.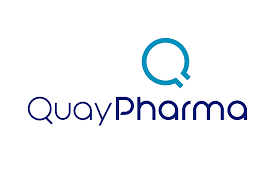 Expertise Partner:
Quay Pharmaceuticals is a privately owned  CDMO working from FDA and MHRA inspected facilities. We are licenced to formulate and manufacture finished dosage forms for live biotherapeutics as well as small large molecules. In the live biotherapeutic space we work with consortia and single strain for drug delivery in oral, pessary and topical formats. Working as part of your team we rapidly and effectively bring products through development to First in Human studies to deliver success. We have worked on more than 50 plus strains from Phase I to Phase III projects and we are currently preparing for Commercial project.
Innovation Partner:
Atlantia Clinical Trials Ltd is world class in delivering ICH-GCP standard clinical studies for functional foods & beverages, nutraceuticals, medical foods and dietary supplements. We have extensive clinical expertise in the areas of digestive health, (including camera endoscopy), mental (stress, cognition), cardiovascular (FMD), joint, immunity, sports performance, aging, weight management, skin and nutrient uptake.

Innovation Partner:
Biose Industrie is a Contract Development and Manufacturing Organization (CDMO), specialised in Live Biotherapeutic Products. Founded in 1951 by pharmacists and microbiologists, Biose Industrie has been manufacturing drug substance and drug products based on microorganisms for 60 years. Company, with 10 000m² of GMP facilty, offers product development at laboratory and pilot scale specialised in microbiology for aerobie and anaerobie strains and is Drug GMP certified for the manufacturing of API, clinical batches and commercial products.

Innovation Partner:
Microba is a microbial genomics company that uses advanced machine learning techniques to analyse the gut microbiome to discover therapeutic leads. This is supported by a foundation of; high resolution shotgun metagenomic sequencing; highly accurate bioinformatics, comprehensive metadata and novel species discovery.
Innovation Partner:
ProDigest is a product leader in the development of unique laboratory models of the human and animal gastrointestinal tract (SHIME®). These models allow to obtain unique insight in gut processes associated to the intestinal fate of actives and to study the complete gut microbiome under controlled conditions. ProDigest is globally active as a service provider for food and pharmaceutical companies and installs its technology in selected R&D facilities around the world. Furthermore, ProDigest has set up a number of product development projects in relation to the gut microbiota management and novel biotherapeutics.