Boston Analytical - Lead Partner
Boston Analytical, the Life Sciences
Division of Alpha Analytical, is a cGMP compliant, FDA/ DEA registered, ISO/ IEC-17025:2005 certified analytical laboratory located in Salem, NH. We can provide all of the identity, purity and potency analyses necessary to characterize your microbiome product.
Boston Analytical has a proven track record with sponsors on a variety of Microbiome programmes including both Spore Fraction and Defined Drug Product manufacturing processes. We employ Labware Inc's™ LIMS & ELN software with on-line data access for your convenience.

Arranta Bio - Expertise Partner
Founded in 2019, Arranta Bio is a visionary contract development and manufacturing organization (CDMO) that partners with companies seeking to develop and manufacture complex biological drugs and innovative therapies. Our dedicated team, state-of-the-art facilities, and unparalleled expertise are crucial for advancing products from development to commercial launch. Arranta Bio continues to expand capacity and development and manufacturing services across two sites with three distinct technology platforms designed to meet the evolving demands of our clients and partners.

Bacthera - Expertise Partner:
Bacthera, a CDMO located in Switzerland and Denmark,
was founded to enable the Live Biotherapeutic Industry realize the therapeutic value of LBP's. We do so by supporting our customers with microbiology knowhow, process expertise and industry changing innovation from pre-clinical to commercialization, from start-up to multinational pharma company, with bestin- class process technologies, strictly anaerobic strain handling and experienced staff. In sum, Bacthera actively work to de-risk the growing LBP industry with frictionless CMC development services and manufacturing solutions.

CosmosID - Expertise Partner
CosmosID® is a global leader in supporting the pharmaceutical sector with CLIA-certified, ICH-GCP compliant microbiome and microbial isolate solutions for applications such as pre-clinical, clinical, CMC and regulatory support. In addition to Next Generation Sequencing workflows, CosmosID also offers validated, industry-leading bioinformatics, yielding multi-kingdom, strain-level resolution with leading sensitivity and precision. CosmosID-HUB, a user-friendly and interactive software for comparative analysis of microbiome data, complete with dynamic charts, visualizations, and statistics is used by researchers around the world for enabling downstream analysis & interpretation.


Lonza - Program Partner
Lonza is the preferred global partner to the pharmaceutical, biotech and nutrition markets. We work to prevent illness and enable a healthier world by supporting our customers to deliver new and innovative medicines that help treat a wide range of diseases. We achieve this by combining technological insight with world-class manufacturing, scientific expertise and process excellence. These enable our customers to commercialize their discoveries and innovations in the
healthcare sector.
Lonza's industry-leading Capsugel®capsules and encapsulation technologies,
formulation know-how and science-backed ingredients combined with our customer focused services, provide unique and innovative solutions for nutraceutical companies.
Founded in 1897 in the Swiss Alps, today Lonza operates across three continents. With approximately 14,000 full-time employees, we are built from high performing teams and of individual talent who make a meaningful difference to our own business, as well as to the communities in which we operate.

Microba - Expertise Partner
Microba is a microbial genomics company that uses advanced machine learning techniques to analyse the gut microbiome to discover therapeutic leads. This is supported by a foundation of; high resolution shotgun metagenomic sequencing;
highly accurate bioinformatics, comprehensive metadata and novel species discovery.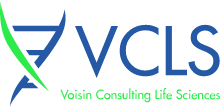 VCLS - Program Partner
Global regulatory science and clinical research consultancy, which guides biotechnology, pharmaceutical and MedTech manufacturers throughout product development and market access. From early-stage to patients, VCLS assists innovators by designing product development strategies that optimize clinical development to drive commercial success. Integrated solutions with regulatory and market access development strategy, chemistry formulation, manufacturing
scale-up & control services, nonclinical & clinical regulatory development planning, clinical research, safety monitoring and data management, USA, UK, France, Switzerland, Denmark, Madagascar, India and China.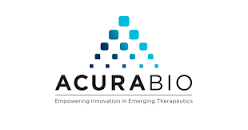 AcuraBio - Innovation Partner
AcuraBio is Australia's most experienced biopharmaceutical CDMO. We perform process development and GMP manufacture of:
Recombinant proteins & vaccines
Live Biotherapeutics
Human & veterinary products
Aerobic and fully anaerobic fermentation, BSL-1 BSL-2
We carry out microbial aerobic and anaerobic fermentation, technical transfer, cell banking, process development and validation, analytical development, GMP production and stability studies.
We offer 20 years' expertise in bacterial/yeast production
GMP material for: Pre-clinical, Clinical Phases 1, 2 & 3
Highly cost competitive
Flexible with fast access and turnaround times
Access to Australia R&D Tax Incentive

Biose Industrie - Innovation Partner
Biose Industrie is a Contract Development and Manufacturing Organization (CDMO), specialised in Live Biotherapeutic Products. Founded in 1951 by pharmacists and microbiologists, Biose Industrie has been manufacturing drug substance and drug products based on microorganisms for 60 years. Company, with 10 000m² of GMP facilty, offers product development at laboratory and pilot scale specialised in microbiology for aerobie and anaerobie strains and is Drug GMP certified for the manufacturing of API, clinical batches and commercial products.

ProDigest - Innovation Partner
ProDigest is a product leader in the development of unique laboratory models of the human and animal gastrointestinal tract (SHIME®). These models allow to obtain unique insight in gut processes associated to the intestinal fate of actives and to study the complete gut microbiome under controlled conditions. ProDigest is globally active as a service provider for food and pharmaceutical companies and installs its technology in selected R&D facilities around the world. Furthermore, ProDigest has set up a number of product development projects in relation to the gut microbiota management and novel biotherapeutics.

List Labs - Exhibition Partner
List Labs is an experienced contract development and manufacturing organization (CDMO) advancing bacteria's potential for a healthier world. We offer a refreshingly flexible approach to clients seeking a Live Biotherapeutic Products (LBP) partner for development and manufacturing at all phases of clinical trial and commercialization. Experience our uniquely collaborative and
transparent culture and put over 40 years of experience to work!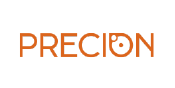 Precion – Exhibition Partner
Precion applies mass spectrometry technology to provide targeted metabolite panels for profiling various chronic disease conditions and associated health areas for clinical research. Precion offers diagnostics and precision medicine assay formats for downstream applications.  Our testing services for commercial and research customers provides data for various sample types and project objectives.  We offer a range of targeted panels as well as custom developed panels for areas including microbiome testing of serum/plasma/stool samples.

SGS Quay Pharma - Exhibition Partner
SGS Quay Pharma is experienced in Formulation Development and is one of very few companies licensed to provide clinical manufacturing materials containing live bacterial strains being targeted for delivery. Understanding the client dosing requirements for the live biotherapeutic, Quay can prepare a formulation development strategy to bring your live bacterial strain rapidly and effectively to First in Man studies aiming to provide a formulation with the best chance of clinical success. We work with bacteria including fastidious anaerobes, multi-species consortia, viruses including bacteriophages and viral vectors and microbially derived drug products such as recombinant peptides and spores. We provide fully integrated services from pre-clinical into phase I II and III into our own fully integrated CRO CT hospital facilities in Belgium and Hungary into commercial manufacturing. We work close with all DS providers. We are a true Drug Product CDMO. We work from our FDA and MHRA inspected facilities in the UK and Hudson New Hampshire.

Baseclear - Event Partner
Baseclear is a biotechnology company with strong expertise and experience in
applied microbiology. With our state-of-the art robotics and analysis equipment,
including the latest sequencing technologies such as Illumina and Oxford Nanopore Technologies we offer a complete suite of microbial genomics services from metagenomics, microbiome analysis to microbial strain characterization services and culturomics. Being the preferred partner for many leading brands in various industries such as human health, personal care and animal nutrition in the Netherlands, in Europe and beyond, we support our clients in improving their processes and products, gaining approval and confirming claims.

Clinical Microbiomics - Event Partner
Innovating at the forefront of microbiome science, we help researchers find the
answers they need to impact health and disease. Clinical Microbiomics is proud to partner with researchers from the world's most prominent academic institutions and leading biotech, consumer health and pharma companies.
Operating as an extension of their research organizations, we work broader, analyze deeper, and connect the dots to help find the answers needed to impact health and disease.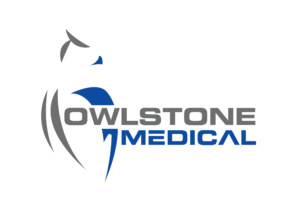 Owlstone Medical - Event Partner
Owlstone Medical has developed Breath Biopsy® for the reliable collection and analysis of volatile organic compound (VOC) biomarkers on breath. We lead the world's largest breath based clinical trials and have established the first high volume breath analysis lab with ISO 9001 certification and rigorous quality control at every stage of the workflow. Our Breath Biopsy OMNI service is the complete solution for global VOC biomarker discovery to support drug and diagnostics development programs.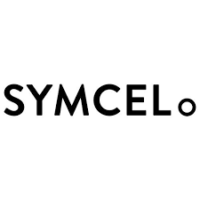 Symcel - Event Partner
Symcel provides a novel cell-based assay tool for real-time biological activity measurements using a technique called isothermal microcalorimetry. Our solution, the calScreener™, delivers a phenotypic, metabolic readout in real-time. By directly measuring the heat produced that result from metabolic processes in the sample, you get an energy output measured in μW, providing new insight, not previously possible with traditional methods. Measurements are sample
independent, simply place your sample in the calScreener™ and let it do the rest