The Microbiome Movement partners with cutting-edge service providers with capabilities in sequencing, bioinformatics, fermentation, formulation and other areas of product development in an attempt to unite the value chain and further the progress of this emerging field.
If you have relevant capabilities in the microbiome space and would like to align your brand with this market, partner with us to promote your capabilities through a bespoke commercial package.
Email partner@microbiome-movement.com to learn more.

Raise Brand Awareness
Benefit from brand exposure, not only across the three days, but pre and post conference also, to the microbiome community. Elevate your market position with unique branding opportunities, all while differentiating your services from other industry solution providers.

Position Yourselves as Industry Experts
With the constant emergence of new biotech companies, followed by interest from large pharma and investors, this meeting is a dedicated platform to put your independent expertise in front of the key decision makers in the field.

Meet and Network with Industry Leaders
This meeting is full of drug developers looking to see how they can effectively translate microbiome research into safe and effective therapeutics - meet prospective clients during speed networking breaks, 1-2-1 meetings and more informal networking opportunities.

Generate Commercial Collaborations
Meet with C-Level execs, VP's and Directors from leading biotech and pharma organisations who are attending this event with the mind-set to evaluate new solutions and ideas. Start those conversations that could become your next long-term partnership.

Benefit from Market Insights
Understand how biotech and pharma are looking for services and solutions to help facilitate their R&D platforms, and match your solutions accordingly.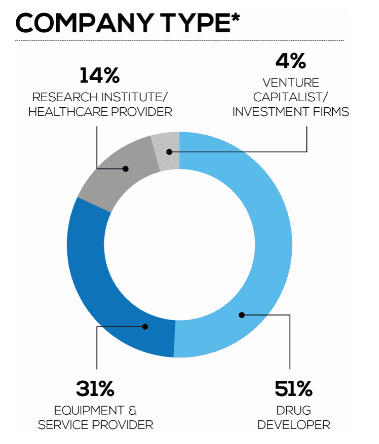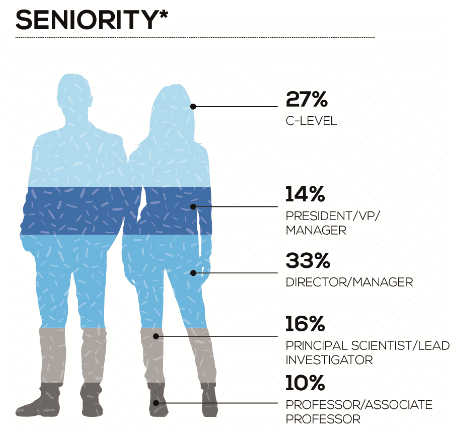 *Statistics based on the Microbiome Movement - Drug Development Boston and Europe Summits 2018/19
Previous Partners Include: